Center for Sustainable Community is proud to host an Open House for interested persons to learn about living a lifestyle that is community oriented, environmentally conscious, and a workshop that will provide a hands on skill.
| | |
| --- | --- |
| 10:00 | Introductory Talk on Stelle & CSC |
| 11:00 | Tour of Community |
| 12:30 | Lunch ($10 includes the morning walk & talk) |
| 1:30-3:30 | Afternoon Workshop - Suggested $15 donation $25 Whole day and lunch |
10 am Morning Tour and Walk About
In the morning, we will take a walking tour of Stelle and show you some of the neighborhood's examples of sustainable living and how it is possible foster the intention of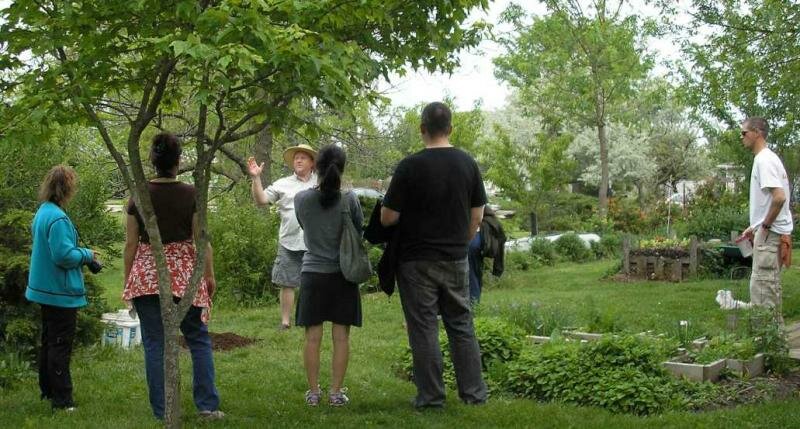 living in community within a suburban atmosphere.
Learn of the Nation's first solar telephone company, a wind power supported water treatment plant, permaculture home design techniques, and more.
1:30 pm Afternoon Workshop
Introduction to –Fruit Tree Pruning – Coppicing – Pollarding
February is the time of year to open up clogged fruit trees for their better health and productivity in the coming year. The basics of pruning will be explained in the classroom and then we'll head to the orchard where everyone will have the chance to do get some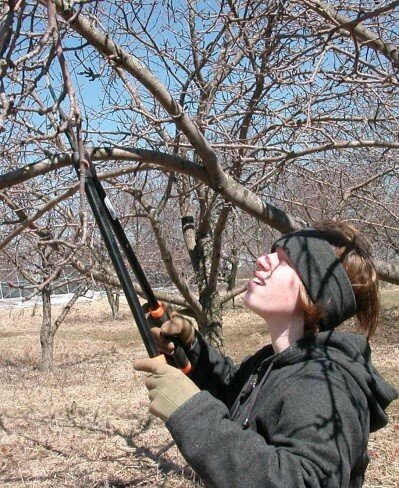 experience. Bring your favorite loppers, pruning shears and/or pruning saws. We'll have some spares.
We will also take a bit of time to explain and demonstrate the basics of coppicing and pollarding. You can learn more about that ahead of time here on our CSC Permaculture Design Project site.