That Spring Chicken Thing
March Open House Features "Ethics: The Basics of Raising Chickens Workshop"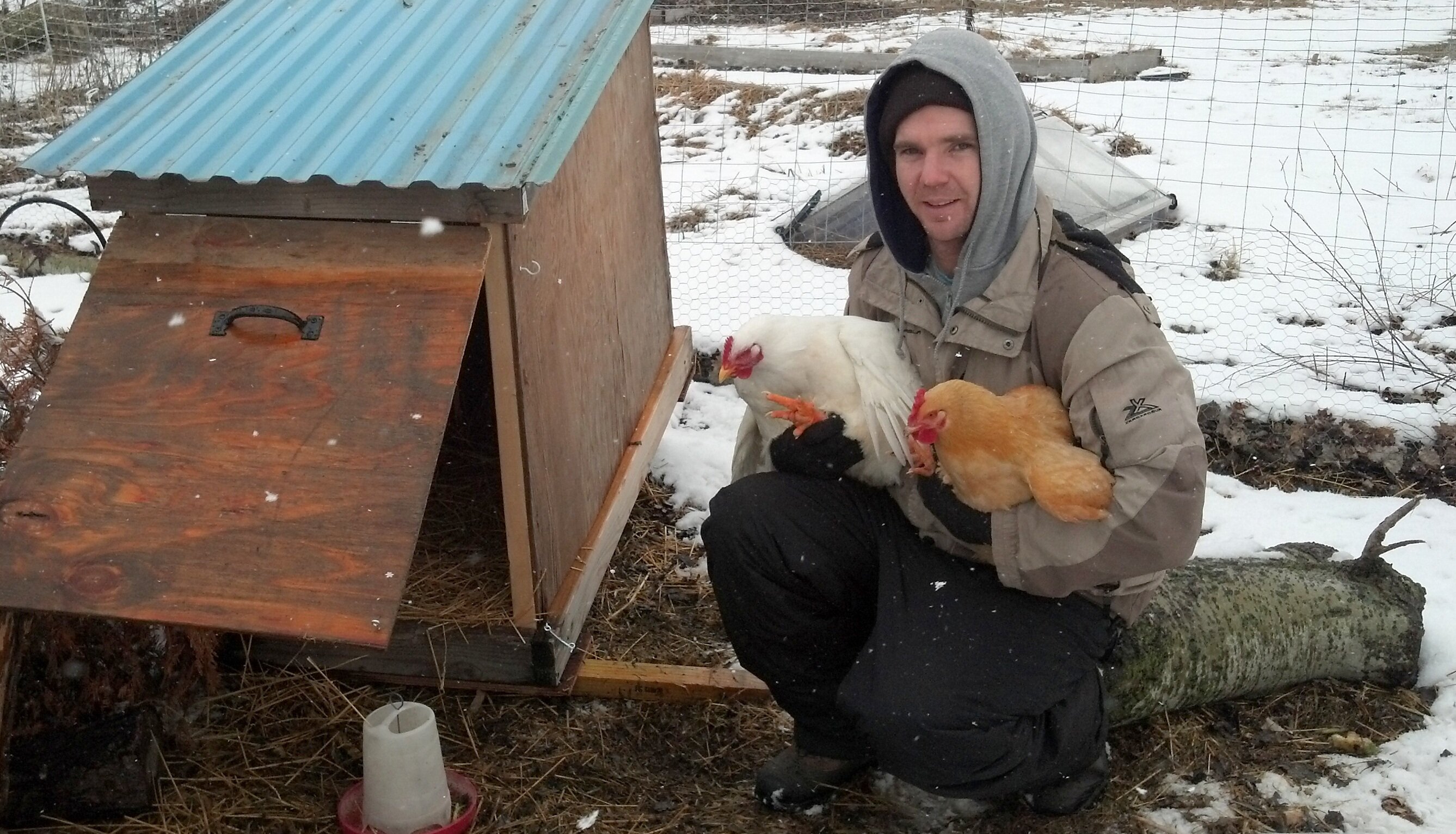 It's almost springtime, when chicks will arrive here and in many first-time chicken owner families throughout the country. Join us for
and discover why keeping chickens is becoming so popular.
In the morning, we will take a walking tour of Stelle and show you some of the neighborhood's examples of sustainable living–our wind turbine, rain gardens, and more. After lunch, CSC member and permaculturalist Ernest Rando (pictured above) will present strategies for raising chickens ethically in both urban and suburban environments. We will spend time handling 50 broiler chicks and three hens that live in a sustainable backyard paddock system. If you are considering keeping chickens for the first time, this workshop is for you!
Schedule:
10:00 am: INTRODUCTION TO STELLE & CSC
11:00 am: WALKING TOUR
12:30 pm: LUNCH
1:30 pm: CHICKEN HANDS-ON WORKSHOP
We appreciate your contributions of $10 for the morning tour and lunch and $15 for the afternoon workshop.
Join us! For more information on how to sign up, please click here.