"Applied Permaculture: Scaling-Up From the Backyard to Your Community"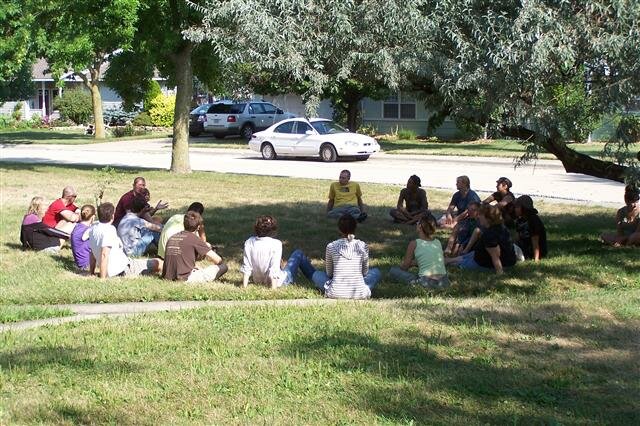 Take an in-depth look at how to build resiliency, one neighborhood at a time. We will explore both cases of applying permaculture to the landscape–backyard examples as well as community endeavors here in Stelle. We will demonstrate scaling-up:

from individual rain gardens to linear food forests
from backyard gardening plots to garden co-operatives
from backyard hens to pastured chicken production
and more!
In the morning, we will take a walking tour of Stelle and show you some of the neighborhood's examples of sustainable living–our wind turbine, rain gardens, and more. After lunch, we will tour CSC's 8.7-acre property that adjoins Stelle, focusing on its current community use and future design aims, and will also touch upon how to design self-directed work enterprises and foster social permaculture.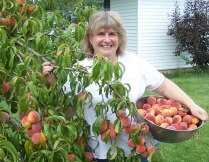 This presentation will be a joint program by Rebecca Wilson, co-founder of Midwest Permaculture (shown right), and Ernest Rando, CSC member and permaculturist in Stelle.
Schedule:
10:00 am: INTRODUCTION TO STELLE & CSC
11:00 am: WALKING TOUR
12:30 pm: LUNCH
1:30 pm: APPLIED PERMACULTURE WORKSHOP

We appreciate your contributions of $10 for the morning tour and lunch and $15 for the afternoon workshop.
Join us! For more information on how to sign up, please
click here
.