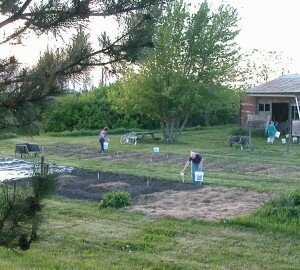 Saturday, October 5th
Saturday, November 9th
Agraria?
It's not suburbia…and it's not living an isolated life on the farm either.
It is combining the best of neighborly-suburban living with being on the farm. The 'tiny-home' concept is grabbing hold in America. It's time to apply permaculture thinking to the 'tiny-village' concept.
Bill Wilson will host this talk and lead a tour of the CSC land.
Open Houses –

Saturdays, Oct. 5th and Nov. 9th — 10am – 3:30pm
10:00 am: Orientation to CSC and Tour of Stelle Community
12:30 pm: LUNCH
1:30 pm- 3:30pm: Workshop on Agraria with Bill Wilson


A.M. Orientation to CSC and Tour of Stelle Community
In the morning, we will take a walking tour of Stelle and show you some of the neighborhood's examples of sustainable living–our wind turbine, solar-powered internet company, rain gardens, a permacultured yard, and more.
Afternoon Workshop on Agraria – with Bill Wilson of Midwest Permaculture
What is it like to live in abundance and security? This will be an introduction to a lifestyle alternative — living close to the land, using natural building supplies and techniques, being mortgage free and having neighbors you cherish. Bill will discuss how this might work and feel for the residents of such a place.

The Permaculture Design for the CSC is an example of an Agrarian Life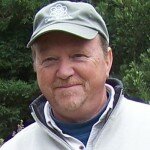 Bill Wilson will host the afternoon workshop. He is a co-founder of Midwest Permaculture with his wife and partner Rebecca and has hosted and taught at over 40 Permaculture Design Courses.
He also teaches Advanced Permaculture Training and provides permaculture design services and consulting.
Join Bill as he draws from his 35 years of research and experience in community living and permaculture design centered on working with nature. Bill will discuss how it is possible to live abundantly off the land in a way that builds soil and people. It is certainly possible. It can be as simple as education, research, and the willingness to move toward the beat of a different drum.
Suggested Donation and Registration
We appreciate your contributions of $10 for the morning tour and lunch and $15 for the afternoon workshop. If you are coming for just the afternoon workshop, please arrive before the workshop begins.
Space can be limited, so please call or email to reserve a spot.
Email: [email protected]
Phone: (815) 256-2204