Center for Sustainable Community is proud to host an Open House for interested persons to learn about living a lifestyle that is community oriented, environmentally conscious, and a workshop that will provide a hands on skill.
| | |
| --- | --- |
| 10:00 | Introductory Talk on Stelle & CSC |
| 11:00 | Tour of Community |
| 12:30 | Lunch ($10 includes the morning walk & talk) |
| 1:30-3:30 | Afternoon Workshop - Suggested $15 donation $25 Whole day and lunch |
10 am Morning Tour and Walk About
In the morning, we will take a walking tour of Stelle and show you some of the neighborhood's examples of sustainable living and how it is possible foster the intention of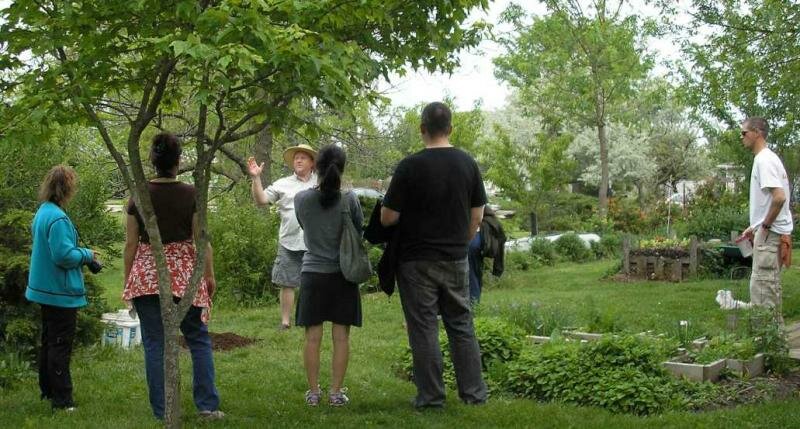 living in community within a suburban atmosphere.
Learn of the Nation's first solar telephone company, a wind power supported water treatment plant, permaculture home design techniques, and more.
Afternoon Workshop
Randall Jamrock – How Community Can Respond to Global Climate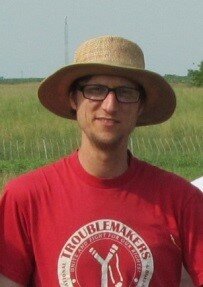 Change
And His Report on the International Permaculture Convergence hosted in Cuba, Nov. 2013
Randall Jamrok practices permaculture in Northwest Indiana and took his permaculture certificate training from Midwest Permaculture here in Stelle, IL. He recently attended the International Permaculture Convergence (IPC) in Cuba.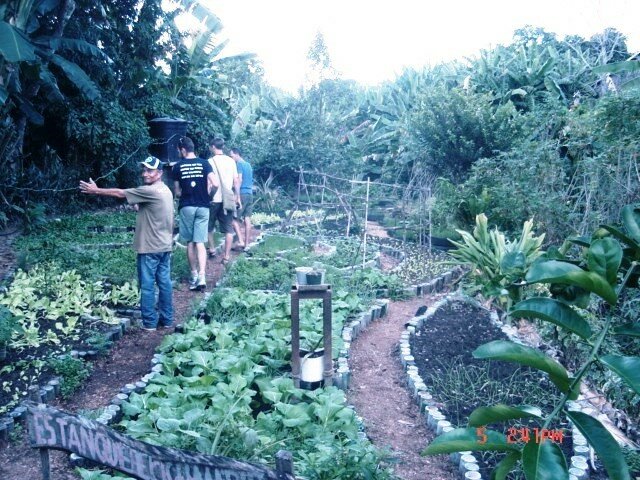 It was his goal to bring what was the theme of the conference "Permaculture Solutions to Climate Change" back to his community and to the greater Midwest. This presentation is about the permaculture solutions to climate change that he learned while at the IPC and while touring many Cuban urban gardens and organoponicos (organic farms that came about during Cuba's special period).
After returning from Cuba, Randall put together a booklet based on the knowledge he took from the convergence: "Permaculture Solutions to Climate Change: Pieces of the Puzzle Learned at the IPC 11 Cuba." It includes five main solutions and sixty seven additional solutions for communities to implement that are presented in a checklist-style format which can be used to prioritize and set goals. In the booklet he explains that it is imperative for communities to redesign the social system they use in their interpersonal communication first, since a dysfunctional community will likely fail at the important task of creating sustainable agricultural systems. The booklet is a tool that communities can use for taking on collective projects that will effect systemic change.
Pictures from the urban gardens and other permaculture sites in Cuba will be featured and discussed as well.
This workshop will benefit those interested in community-building and community redesign (e.g., Transition Towns), social permaculture and redesigning food and shelter systems, as well as learning about Cuban urban gardens and their history.
To prepare for the coming changes we will likely change some of the ways we live by becoming conscious of–and by cooperating with–each other and the natural world. Therefore, the discussion at this workshop will tie in with Midwest Permaculture co-founder Bill Wilson's Agraria concept: combining the best aspects of suburbia and the farm to create a new tiny-village concept.