Hours: 10 a.m. – 4:00 p.m.
Regular Tours and Events


Please join us for Stelle's annual Celebration of the Earth this May 5th. As tradition goes, various members of our community wish to share and educate others of their gifts and talents that are recognized as being inspired or modeled after some of the wonderful patterns and processes that the Earth shares with us.
Tour of the Off-Grid Stelle Telephone Company -1:00pm
Tim Wilhelm manager of the Stelle Telephone Company and Professor of Renewable Energy Technologies at Kankakee Community College will give a history and overview of Stelle Telephone. Stelle Telephone was the first totally solar powered digital telephone exchange and the first solar powered internet service provider in the U.S.

Jon and June Haemes' Straw Bale Home with PV tour! 2:00pm
A bit too far to walk but just 3 and a half mile drive, the Haemes' home was the first straw bale home built in Illinois. Jon works for Trina Solar as a technical support manager. He used his solar powered work trailer to power all his tools used to build the home. About 30 residents of Stelle helped stack the straw bales in a single day. Jon will also talk abou the ARE 110 wind generator and its energy saving features.

Kids Garden and Pond Activities – All Day at the Pond
(Children should be accompanied by an adult)
This year we are bringing back a time-honored tradition of having family activities in the community garden. Here are the activities that are planned so far:
Family Fishing

Seed Planting
Garden Art
Nature Hunt
Join us throughout the day in between our other programs. The activities are all simple and low key, but the more the merrier. We will request that parents accompany children 10 years and younger. (Only a limited number of families will be able to fish at one time since we are furnishing the cane poles)
(These Educational Sessions will be casually scheduled at each hour at 10:00 am, 11:00 am, 1:00 pm, 2:00 pm. The Solar Home Tour at 11:00 am and 1:00 pm only.)
Bio-Intensive Gardening
George Blackman & Carroll English will be demonstrating some simple but important gardening skills that everyone can master. George and Carroll are two our our community gardening experts with years of experience.
Suburban Permaculture Yard Tours
Bill and Becky Wilson of Midwest Permaculture will be giving yard tours on the hour as a way to celebrate the International Permaculture day, which is also May 5th!
It is a day to remember the need to move ourselves from a culture of consumption to a culture of creation. Join Bill and Becky as they share with you over a dozen creative ways to make your yard more beautiful, more productive and more useful to the total environment.
Permaculture gives us the guidelines and the design framework to be able to do the important work of leaving our planet in better condition than when we arrived on it.
Solar Home Tour – 11 am, 1 pm
Letting current sunlight fuel and power our next generation of homes and structures is one of the most important steps we can take to minimize our impact on the earth.
By taking advantage of this relationship between our Earth and Sun, we take advantage of a resource that is abundant and given freely to us every day. Mark Wilkerson is celebrating this day by giving folks a tour of his Passive Solar Home
Cooking Chef and Author
Wholistic Health Expert, Nancy Lee Bentley, author of Truly Cultured, will also be sharing a
condensed overview of a variety of old and new, basic, cheap, nutritious and sustainable, food processing techniques to reduce your food budget and increase the flavor, nutrition and healthfulness of healthy whole food you grow in your own garden or get directly from local growers.
Quilt Raffle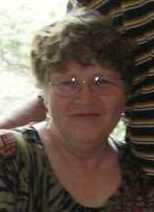 Don't forget to get your ticket in our annual Quilt Raffle. A lovely wall quilt hand-made by Peg Homeier and inspired by the patterns that the earth offers us.
You can purchase your raffle tickets early this year by ordering them online — simply follow this link. There will be plenty of tickets on hand too.
Increase your odds of winning.
Buy many tickets…!!!
This quilt is an annual gift from Peg, and all of the proceeds from the raffle go toward the work of CSC. Increase your odds of winning and help CSC with our work. A million thank-yous Peg.
Raffle drawing will be held at 3:00 PM.
Join us Sat. May 4th and camp overnight!
Starting just before dusk join the Kankakee Area Stargazers Saturday evening at dusk as they come out to catch a glimpse of Jupiter just after sunset as he falls over the horizon chasing the sun. Stay with us Saturday night (Saturn's Day) as Saturn makes himself visible, an hour or so before midnight, chasing the Great Diamond of Virgo across our southern sky then wake up and join our May 5th activities. Please contact Jerry Carter jonathonjcarter [at] hotmail [dot] com if planning to attend this Kankakee Stargazer Event
Directions to Stelle
We hope you can join us for the day or at least part of it! There is ample parking. If you would like directions to our community– click here.
Questions… Comments?
Send us an or just leave your comments below. We'll get to all inquiries. Thanks.