How to Make Mead

The Fermented Drink made from Honey


with Matt Mehawich

Saturday, February 27, 2010
1:00-3:30 p.m
Nisse Farm, Manteno, IL

Mead is regarded by some as the ancestor of all fermented drinks due to the honey-based libation's many ancient historical references. It was said to be the preferred drink during the Golden Age of Ancient Greece. Aristotle even discussed it in his theories about the earth sciences, Meteorological. The term "honeymoon" comes from the northern European tradition of newlyweds drinking mead everyday for a month after their wedding in hopes of keeping their new marriage sweet. Mead is also frequently mentioned in British and Celtic legends. Spend an afternoon learning how to make this drink that is so rich in history and tradition.

The flavor of mead can range from dry to sweet just like fruit wines. With all the great tasting, local honey available at the farmers markets why not try learning to make a few bottles (or more) of this lovely drink.
Topics include:
A brief history of mead and the tradition of mead making
Fermentation basics
Brief overview of yeast strains for mead making
Honey in the mead making process
Mead styles (traditional, melomel, metheglin, cyser, etc.)
Equipment and where to find supplies
Mead brewing demonstration
Safe bottling procedures
Problems and Troubleshooting
Bio: Matt Mehawich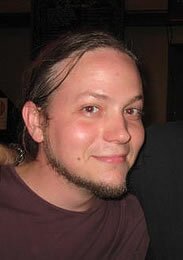 Matt first discovered the magic of mead after moving to the city of Chicago in 2000 to finish college. While watching a documentary on the Vikings he found out that mead is made from honey and it sounded simple enough that maybe even he could make some! After he made a couple of batches of what was essentially lighter fluid, he discovered that with some basic equipment and a little technique, really really good mead could be made. He also realized that with proper aging, mead can rival even the finest wines! When he is not making mead Matt also enjoys organic gardening, cooking and playing keyboards in his band, Rhombus.